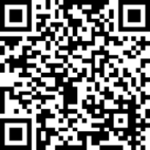 FRESH NEPAL Children Home relies solely upon the generosity of individual donors and sponsors to pay for the upkeep of the house and to support the children's education, health, safety and development.
We would greatly appreciate any type of support whether it comes in the form of a one time donation of goods such as clothes, stationery or medical supplies; a one time financial donation; or continued financial support of the house or an individual child through sponsorship every month.
We would also welcome anyone who would like to visit us for volonteering at FRESH NEPAL Children Home. This could be for only a few hours to play with the children or to volunteer with us for a longer period.
We guarantee that every Dollar you donate reaches the children. Your sponsorship or donations will not be used for administration overheads but will be used directly for the food, education and wellbeing of the children.
Why Donate?
Being a medium sized family-run children's home has its advantages and disadvantages. One advantage is that we are very transparent with our processes and the usage of your donation. Your contribution, no matter how big or small, has a direct and meaningful impact on the children in our care.  Your donation will pay directly for food, clothing, the best possible education, and all other necessities of life. Any donation will make a difference and will allow us to keep on providing the best possible care for our children. We value and appreciate any amount you can spare!
Thank you for your generosity and support! You are making a real difference!