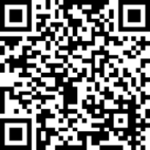 To sponsor a child is the best and most direct way to help and making a difference in a child's life immediatly and in the long term.
When you decide to sponsor a child you will be receiving frequent updates about the progress of the child in school and its personal life, photos and hand written letters from the child and a documentation of the usage of your donation.
Here is a List of our children who would be very grateful for your support.
We also encourage you to send personal handwritten letters or emails to the child and tell him or her a little bit about yourself and stories from a different country and culture. A personal direct exchange and bond between you and the child is very exciting and fulfilling for both sides and a great encouragement for the child to do its best for his personal achievements and development.
Generally we do request that the sponsorship will be continued for at least a 1 year period in order to give both sides enough time to establish a personal connection and to be able to witness the development and progress of the child.
Your sponsorship of only $120 USD per month provides one Fresh Nepal child with:
Healthy three meals per day;
Monthly school fees;
School and sport uniforms;
School books, stationeries and supplies;
Individual classes and lessons – e.g. Taekwondo, singing, arts & crafts, dance;
Medical care;
Lodging.
Regular Donations
If you would like to support a child, but can't afford the full amount, you can share the costs with other sponsors. Anything from $10 per month will be greatly appreciated. Please don't hesitate to contact us and enquire a list of children that are still available for a shared sponsorship. As a sponsor you will receive annual updates and photos from your child plus regular news about our home.
One time Donations
If you do not wish to support a child on a regular basis but still feel like helping the children with a one-off donation, any amount you can give is greatly appreciated and will always help us to keep on providing a safe home, education and health care for our children.
Here is a list to show you what we can do with your money as it goes along way in Nepal.
US$ 25 –   Will provide one child with all of its food requirements for 1 month.
US$ 35 –   Will provide one child with all of its clothing and uniform requirements for 6 month.
US$ 42 –   Will pay for the education and necessary stationery for 1 child for 1 month.
US$ 40 –   Will provide for the basic medical treatment of 1 child for 1 year.
US$ 100 –   Will pay for the electricity, water, Internet and phone bills of the house for 1 month.
US$ 100 –   Will provide cooking gas for 2 months.
US$ 150 –   Will provide for all children vegetables for 1 month.
US$ 200 –   Will pay for rice and potatoes for all the children for 1 month.
US$ 250 –   Will provide the school fees for 8 children for 1 month.
Want to Sponsor but have questions?
Please get in touch with us if you have any questions and want to support our cause and sponsor a child and make a huge difference in his/her life! We will be happy to answer all your questions.
Want to Help?
Your donation (any amount) can make huge impact in childrens' lives right now.
If you prefer to donate via Bank electronic transfer with your own bank system, use the following information and let us know:
Account Name: Fresh Nepal 
Account Number: 00605038230013
Bank Name: Himalayan Bank Limited 
Bank Address: Patan, Lalitpur, Kathmandu Nepal
SWIFT: HIMANPKA