Urgent Request for Medical Help.
"He who has health has hope; and he who has hope has everything." 
We are very sad to say, but pleased too, to update you regarding our happiness & sadness. Normally we have many extra activities for the child entertainments at Fresh Nepal as most of the kind people and ex volunteers, visitors knew. Children are having all the things that they need as a family member of Fresh Nepal. Fresh Nepal is a family unit rather than a charitable organization, in which everyone feels loved and cared.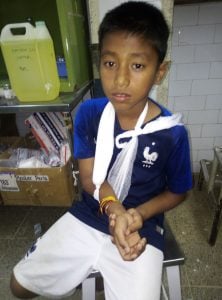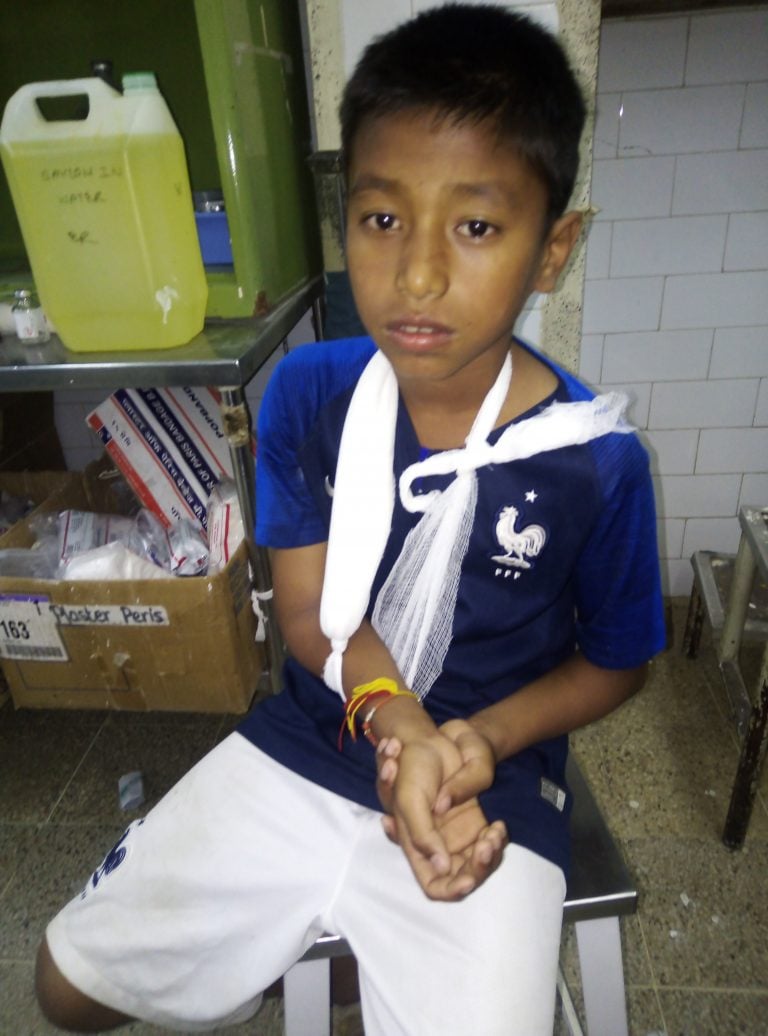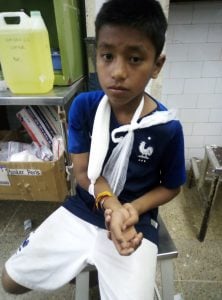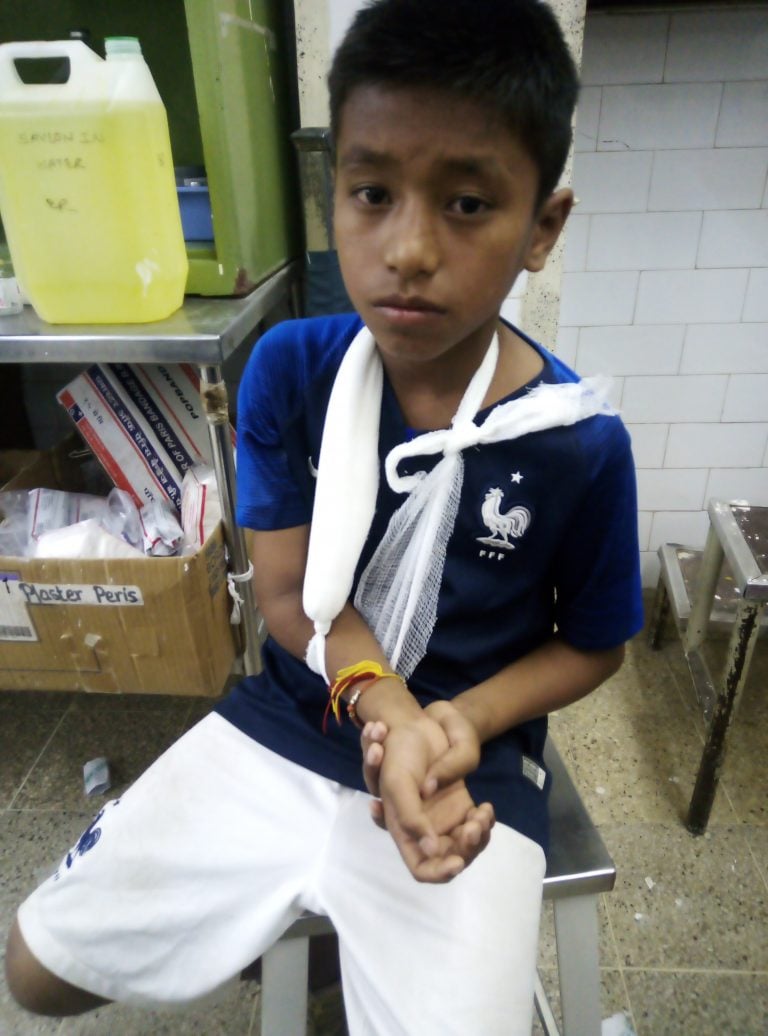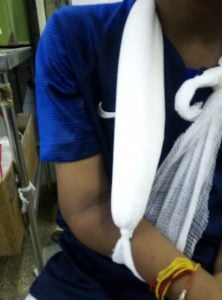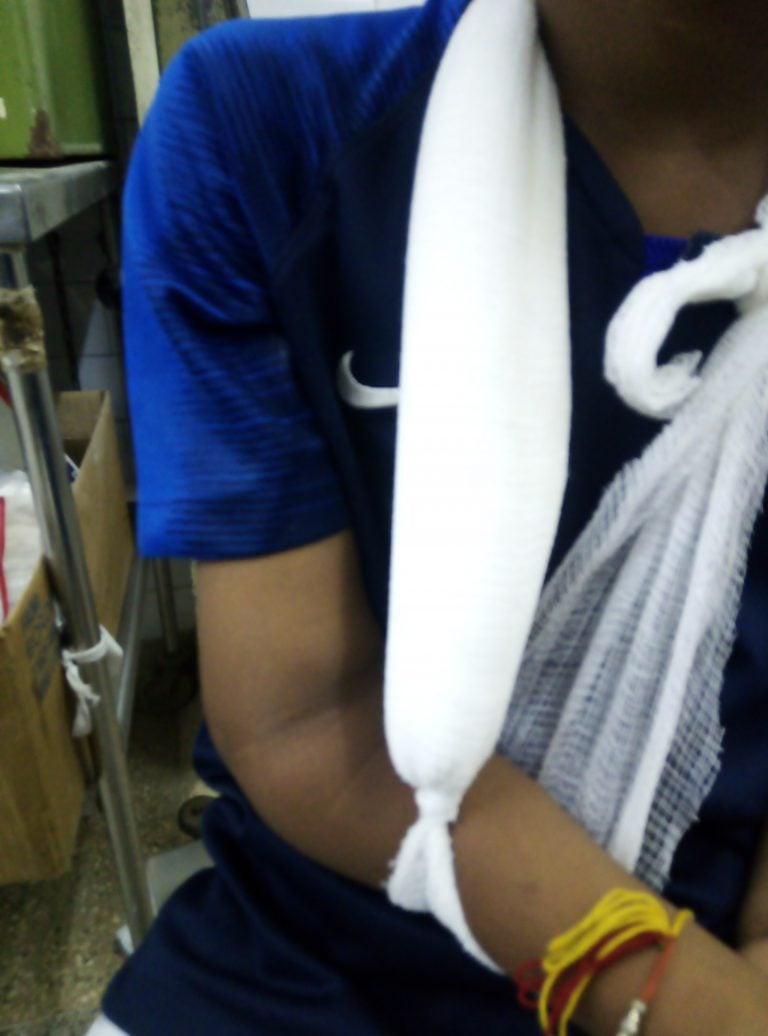 I had took him to the hospital which was very near from Fresh Nepal but that hospital was very expensive but they gave medicine for the pain then I had took him another hospital (Patan Hospital) the put bandage on his hand. They called him for the follow up on Monday and they suggest for the operation on Wednesday. The bone is broken so it is necessary to operation.
So for the operation, it cost around 35,000 NRS. Dr. will put the Steel on the broken part that they told. It is very necessary to operation. If not, the hand will not be straight. Therefore we request for the help for his good help in the future.
We will share the invoices of every amount that he need.
Regards.
Dev Ram Tamata
Fresh Nepal President.